These easy gluten free quick bread recipes offer a variety of flavors and textures. From berries and bananas to chocolate, pumpkin and zucchini you're sure to find a recipe you'll enjoy.
Jump to:
Although I've shared recipes for brownies, cakes, cookies, and muffins over the years, I love the ease of making a good gluten free quick bread. It's a baked good that is great for breakfast, snacking, dessert, or even as a gift.
As you're probably aware, quick breads don't require yeast and that makes them a winner in my book. No messing with temperamental yeast or waiting for dough to rise, just mix and bake.
And most quick breads freeze really well so you can bake a couple loaves at a time. One to enjoy now and one to save for later.
If you're looking for an easy quick bread recipe, you've come to the right place. With just a few minutes of prep time and simple to find ingredients, these recipes are so versatile you're sure to find a favorite for any time of the year.
(This post contains affiliate links. Read my disclosure policy here.)
Quick Bread Tips for Success
Making quick breads can be simple, but here's a few tips to help you have success with your quick bread recipes.
Use quality ingredients. The quick breads will only be as good as the ingredients you use.
The gluten free flour you use makes a difference. I always use a cup-4-cup blend. My favorite is Bob's Red Mill 1:1 Blend.
Measure accurately. Too much gluten free flour can make your quick bread dry. I use the spoon and level method. Spoon the flour into the measuring cup and then level off the top with the back of a table knife.
Use room temperature ingredients. Unless your recipe notes to use cold ingredients, i.e., heavy cream or butter, room temperature ingredients will mix together more easily than ingredients straight from the fridge.
Check for doneness before turning off the oven. Your recipe should indicate how to know when the bread is done, but the standard method is to check with a toothpick. A toothpick inserted in the middle of the bread should come out clean.
How to Store Quick Breads
In general, quick breads can be stored at room temperature after they've cooled. Wrap well in plastic wrap or place in an airtight container.
To store the bread longer, wrap it and place in an airtight, freezer-safe container or bag. I like to slice the bread before freezing and then store a couple slices in each freezer bag. This allows me to thaw just a couple slices whenever I want.
Review the notes for each recipe to check the storage information. Different ingredients may require different storage.
Chocolate Banana Bread (gluten free, dairy free)
If you love chocolate and bananas, this recipe is for you. It's a rich and tender banana bread that will satisfy those chocolate cravings.
Gluten Free Cinnamon Swirl Bread
Don't let the cinnamon swirl in this bread intimidate you. It's super easy to create and the swirl means there's cinnamon and sugar in every tasty bite.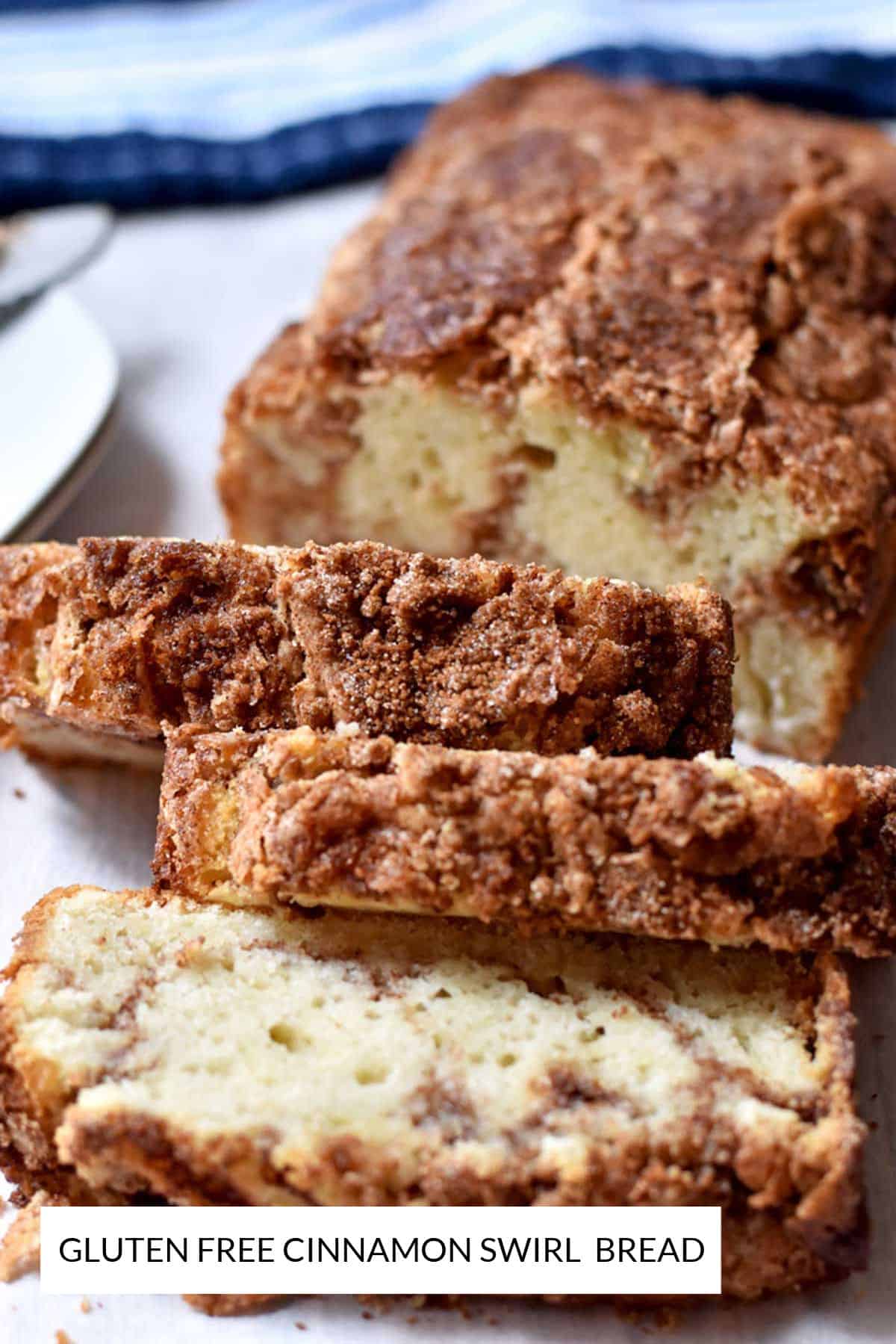 Gluten Free Chocolate Chip Pumpkin Bread
I always bake this gluten free pumpkin bread in the fall. The aroma of pumpkin wafting from the oven signals that the holidays are just around the corner. If you've mixed chocolate with pumpkin before, you'll want to try this gluten free bread.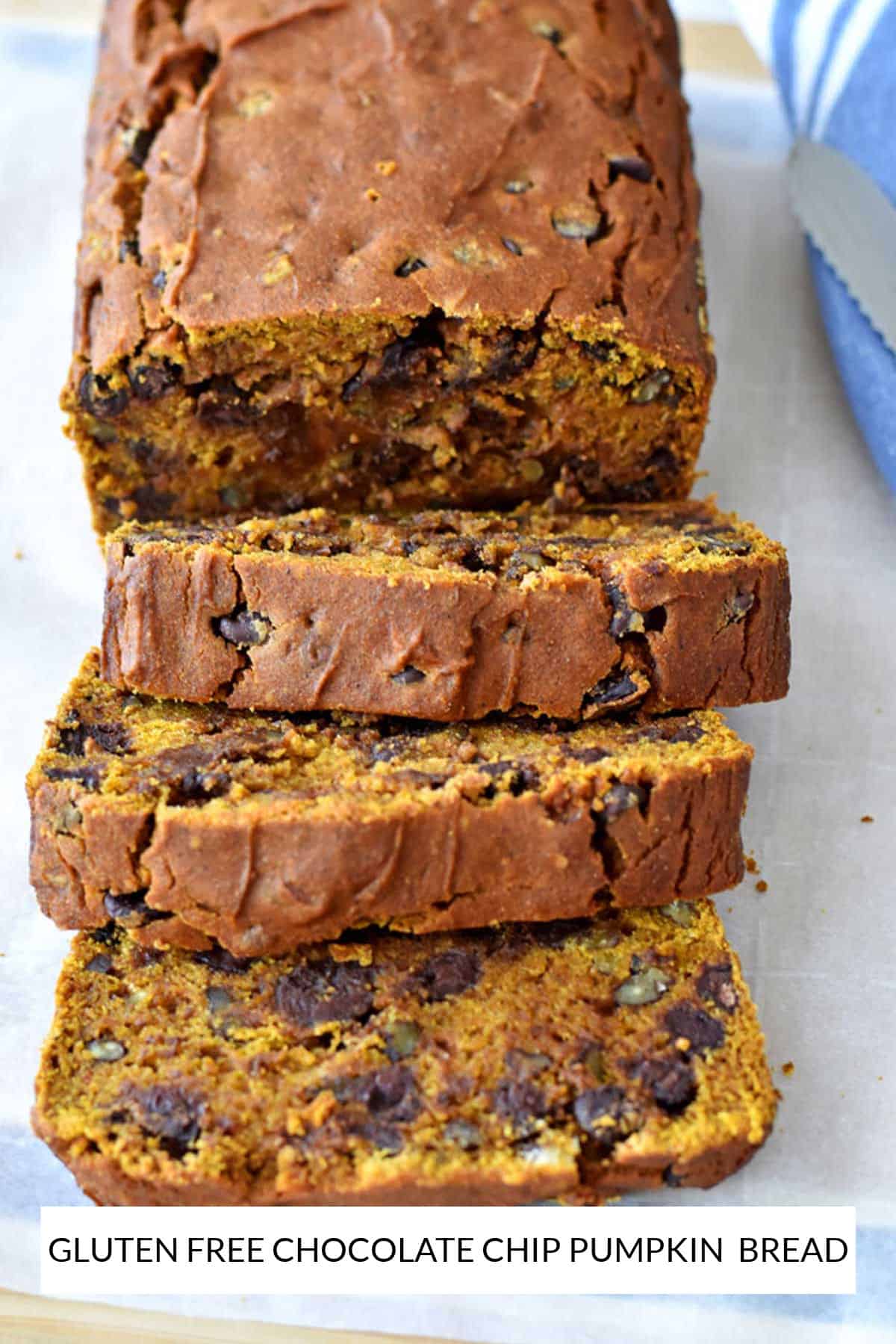 Gluten Free Cranberry Bread
This cranberry bread is great in the fall and winter months when fresh cranberries are available. I like to stock up on fresh cranberries and freeze them so I can make this cranberry nut bread all year round.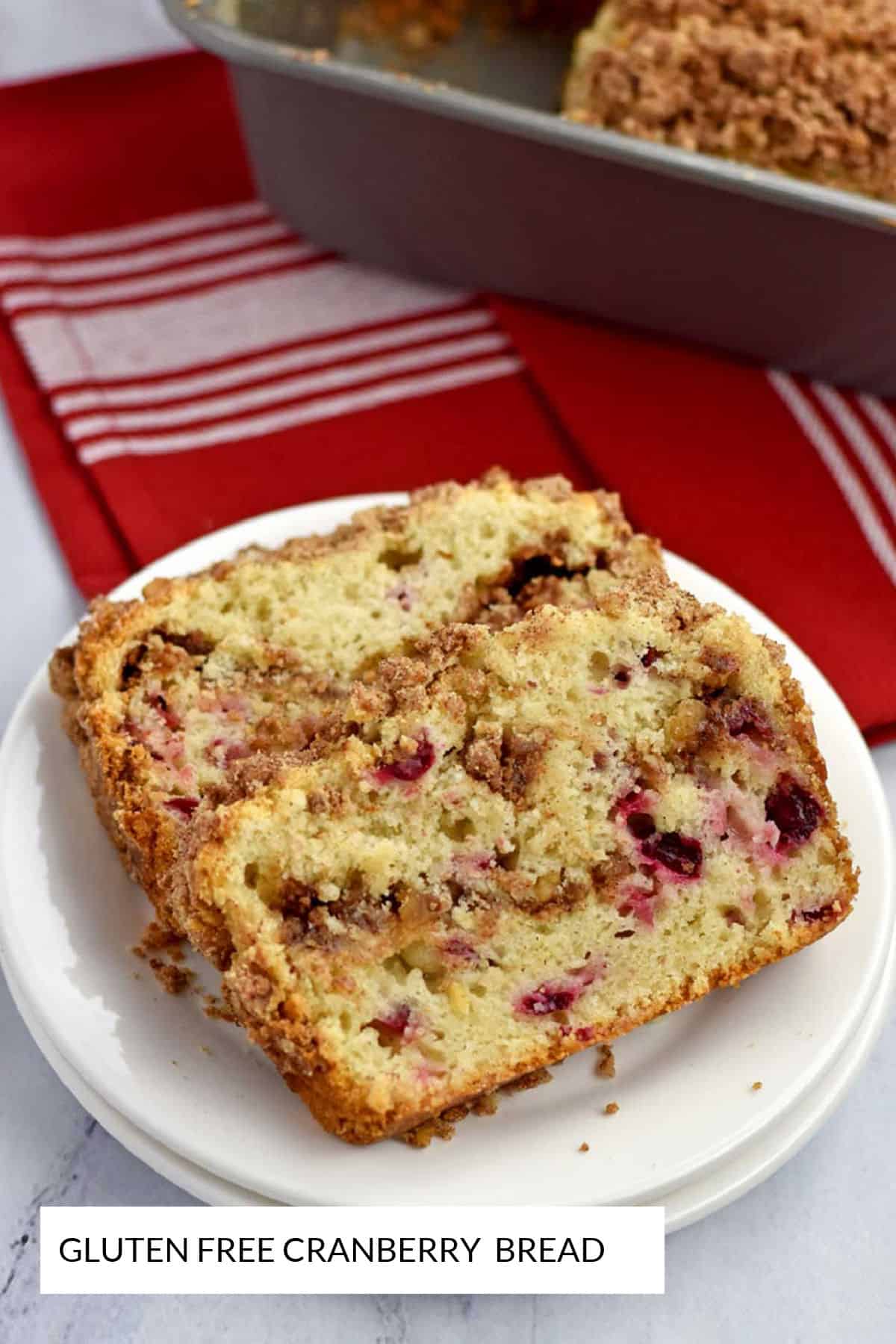 Gluten Free Banana Bread
This banana bread quick bread is for the banana purist. If you love the simple flavor of bananas, this gluten free banana bread recipe is for you.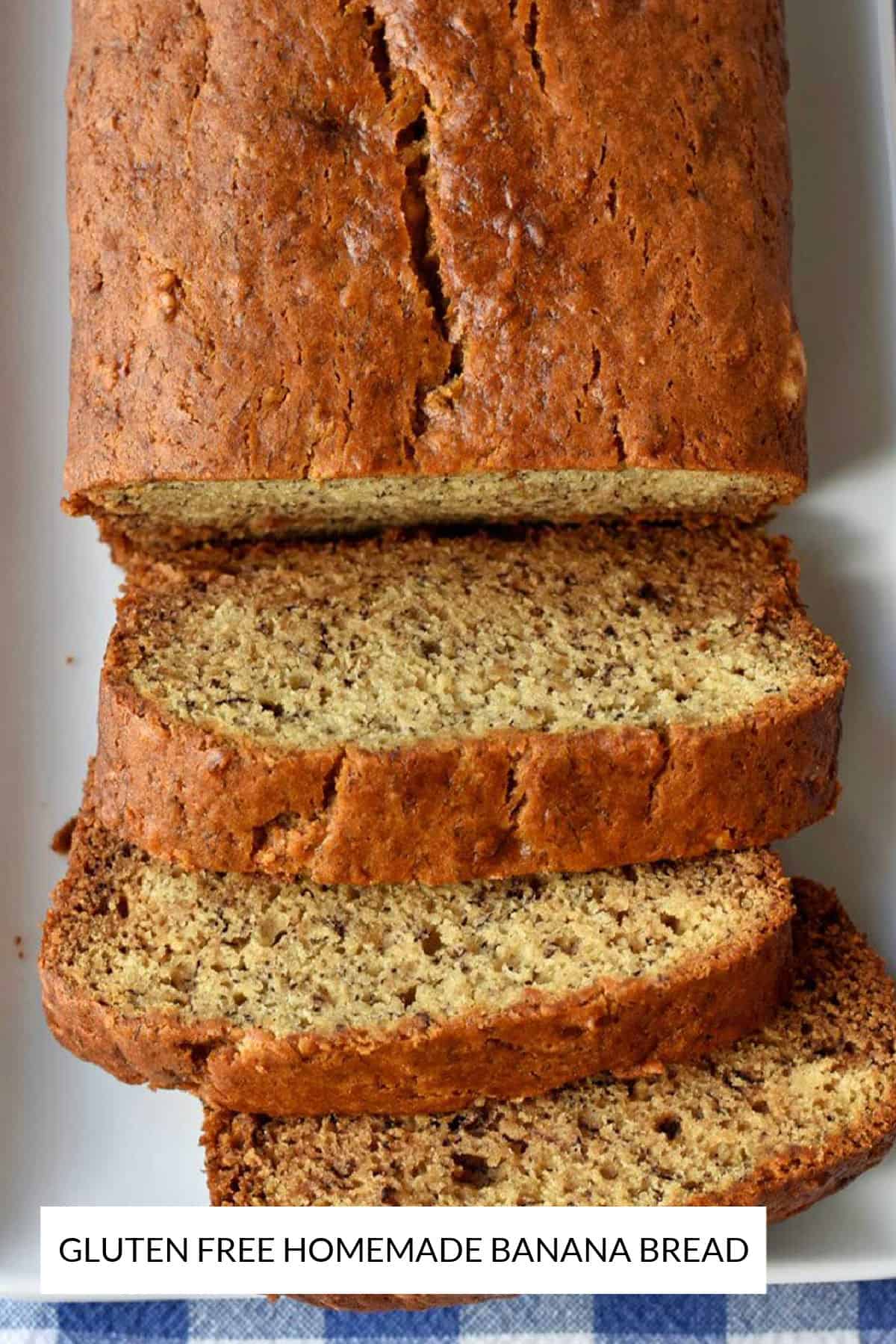 Gluten Free Lemon Blueberry Bread
The bright citrus lemon flavor in the bread and the glaze is the perfect complement to the fresh blueberries in this gluten free quick bread. If you like the combination of tart and sweet, you'll want to try this bread.
Gluten Free Strawberry Bread
This tender quick bread has fresh strawberries in the bread and the sweet strawberry glaze. It's great for breakfast, brunch, and dessert.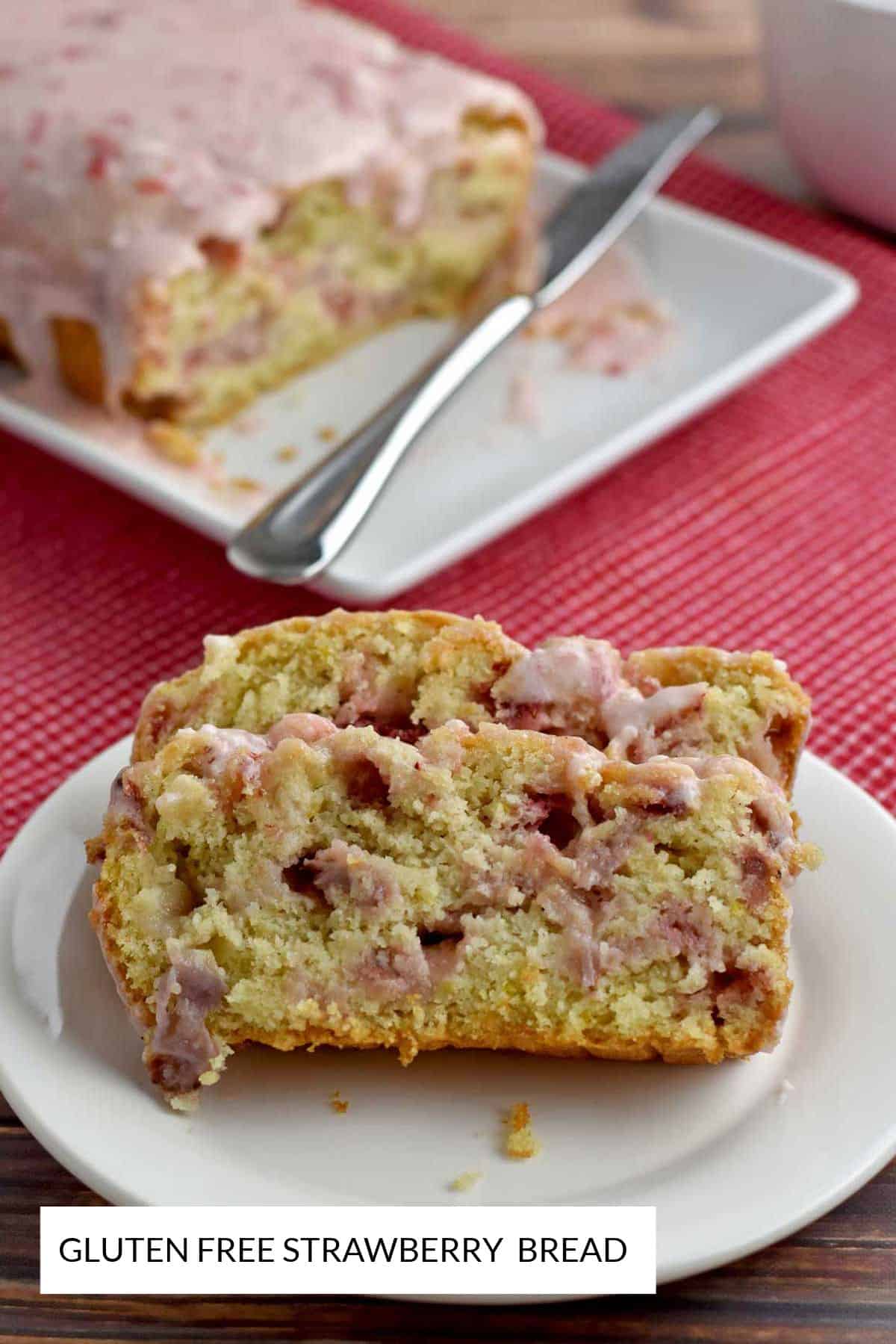 Gluten Free Banana Blueberry Bread
Who doesn't love the combination of blueberries and bananas? The fresh, bright flavor of blueberries and the creaminess of ripe bananas makes a tender and moist banana blueberry bread.
Gluten Free Zucchini Bread
Every year I look forward to using my zucchini harvest to make this tender and moist zucchini loaf. This gluten free recipe is filled with healthy zucchini and lightly spiced with cinnamon.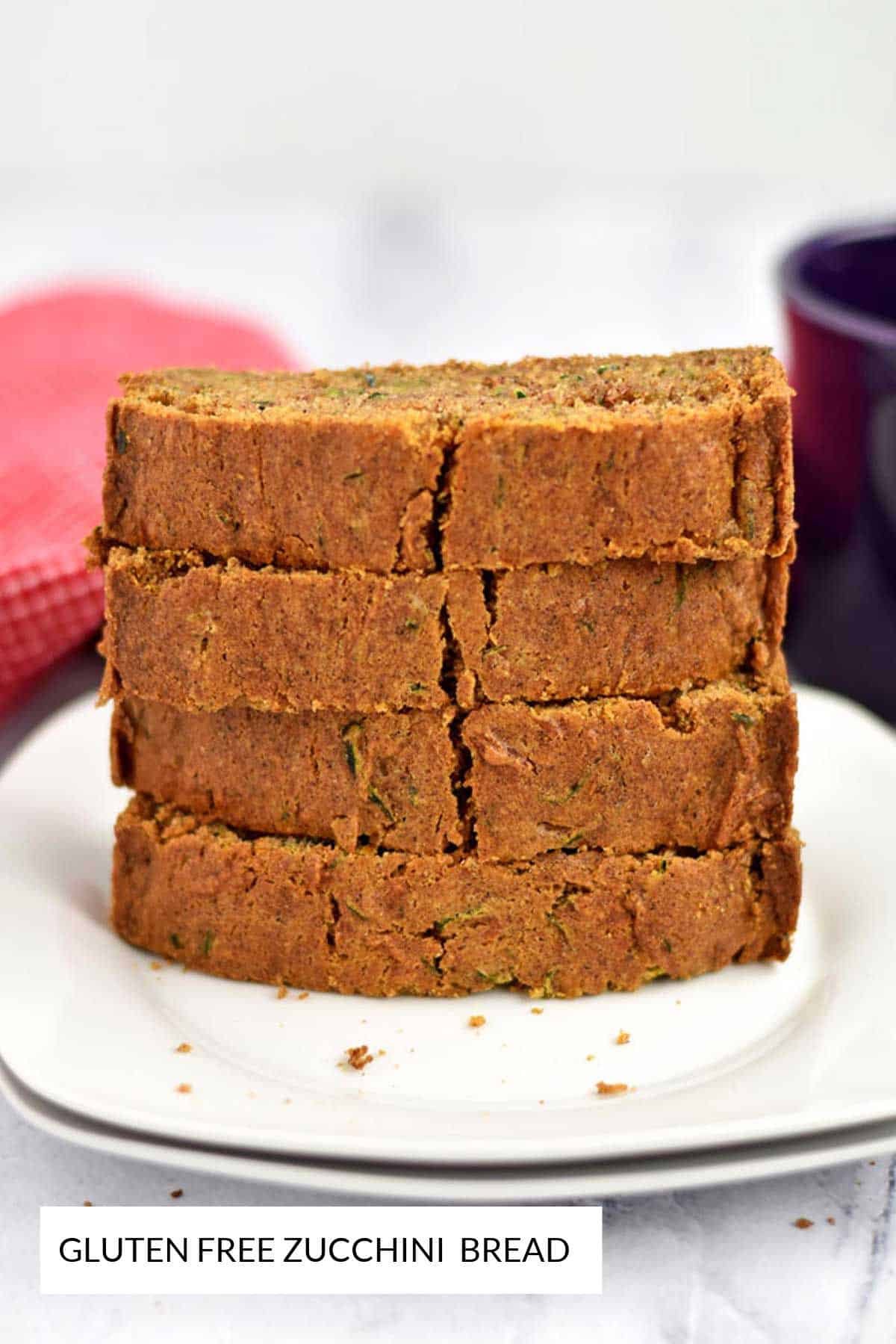 Tools for Making Quick Breads
You don't need a lot of tools to make a quick bread, but here are some that will make things a lot easier for you.
Loaf pan - Use a good, sturdy metal pan for the best results. Make sure to use the correct size pan for the recipe. I generally use a 9x5-inch loaf pan, but some recipes call for a 8 ½ x 4 ½-inch pan.
Mixing bowls - A good set of mixing bowls will make your baking life easier, and you'll be surprised at all the ways you can make use of the bowls. Due to the limited storage in my home, I like these mixing bowls because they fit inside each other.
Wire rack - This is a great tool for cooling your baked goods.
Hopefully you're ready to try a new quick bread recipe or two. With a little prep time and ingredients, you probably have on hand, you can be on your way to baking a tasty loaf anytime. Happy Baking!